Welcome to shallie's purple beehive
Music,fashion,food,Lifestyle&events,news,Movies&TV,celebrity gist,beauty and all things entertainment!
Monday, 29 August 2016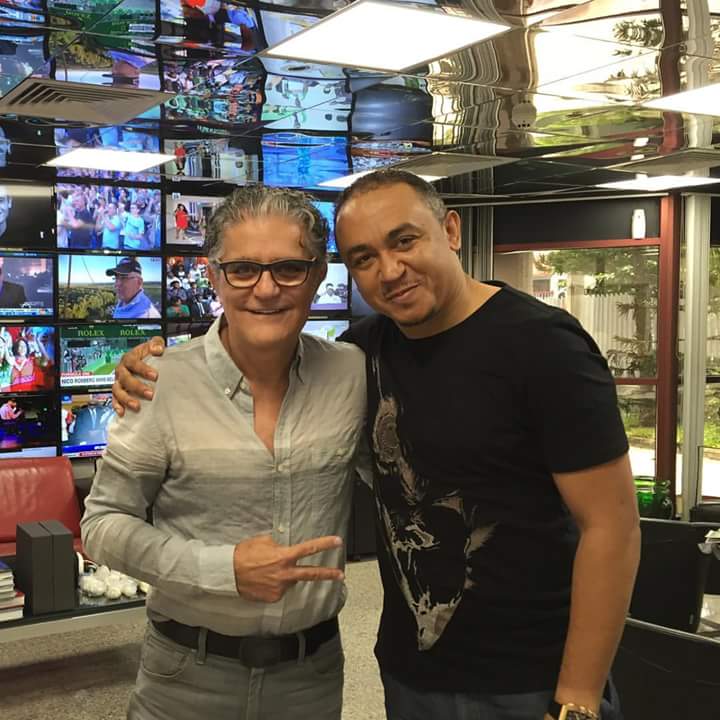 Oh Well we told you here he was sacked by the station's management,But it seems like all is well and he's been reinstated if his tweets are anything to go by! He also refers to his boss Amin Mousalli pictured above as his father ..
— Daddy Freeze (@Freeze_Coolfm) August 29, 2016
— Daddy Freeze (@Freeze_Coolfm) August 29, 2016
Congratulations to Freeze,Not many ;people get called back to jobs they've been fired from I guess the organisation saw his value to them and had a rethink!
Sunday, 28 August 2016
Ohh My 50 IS Indeed the new 30! The designer who recently turned 50 is simply elegant in these shots by photographer TY Bello.
Loving This African hairdo...
More stunning shots when you continue..
Earlier this week The actress and producer sparked Marriage rumours after rocking what looked like a wedding band plus the engagement ring she has been wearing for a few months..
Well the Actress has now confirmed she is indeed married to her beau JJC Skillz real names Abdul Rasheed Bello as she has taken on his Last name Bello and effected the changes on her social media handles Twitter and Instagram
Her Twitter and Instagram handles now Read Funke Akindele Bello.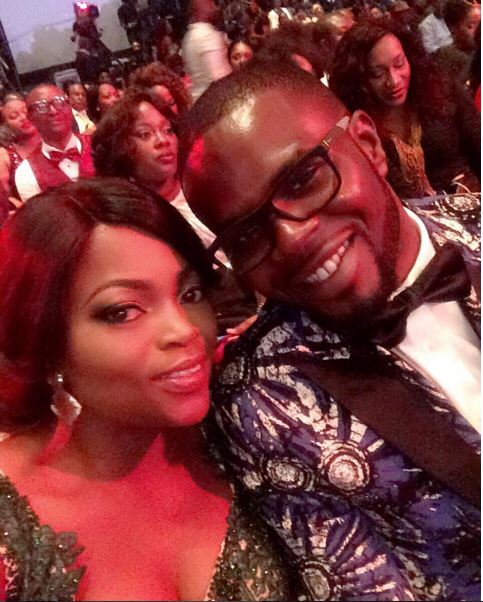 Check out what her twitter profile reads now.. https://twitter.com/funkeakindele
Congratulations to the couple!
The popular Media babe stepped out in this dress as she stepped out for a recent event..
Of Course Mrs Demuren couldnt help but show off her trademark figure..
Designer Kunbi Oyelese rounded up the festivities leading to Matrimony with a white wedding that held in Lagos Today.
Pre wedding photos
and Traditional wedding 
The Bride of course rocked a custom made gown from her brand April by Kunbi
More photos when you continue..
Dr Sid and his wife Simi accompanied by their daughter as they stepped out for a wedding...
The lil gurl is so adorbale
Saturday, 27 August 2016
Nigeria's number 1 female act Tiwa Savage has been in the US for a bit for her tour. She recently attended Janelle Monae's #FemTheFuture  event where she mingled with lots of Hollywood celebs and personalities..
With Monae
More when you continue
Jazzman was once of the pioneer acts of the Nigerian entertainment hip hop scene till well time caught up and new acts overshadowed most artistes from his Era..
He's been  staging a comeback he even released a new track Shade Recently.
Here's what he told PUNCH in a recent interview.
  "I don't read negative comments because everybody is entitled to their comments. Those people who post hate comments and say things like my career is dead are people who do not believe in themselves. Some of them have dead careers and they feel that whatever happens to them should happen to me. For you to say a person's career is dead must mean that you are having a messed up life.
"Even if my career is dead, what is more important is that I have contributed something in this world and when I am long gone, people would still dance to my songs.
The Actress recently stepped out for an event in this all blue ensemble accentuating with Yellow Shoes..
She seems to have lost all the baby weight and is gradually getting back to her pre-pregnancy weight..
And how gorgeous are these seflies with her husband Linus Idahosa
The actress and mum of three stepped out in this monochrome number for her Spice TV Style 101 appearance..
She's so not afraid to flaunt her stunning figure.
The Couple are 5 years strong in marriage and the Actress got a bit Poetic on her page ...
"Fate and time have stood as a witness to our love
You are in my heart like a prayer and the mention of ur name is my worship
With you thorns feel like flowers in my hands
The biggest risk in my life is spending a moment without u
Love bows to no one and needs no permission hence ur name is in my heart like a prayer
I love u babes,everyone is intoxicated by something but I am intoxicated by u,
Ur my fantasy and my every imagination
I love u so much,my quarreling partner,my gossip pal,my trusted friend,my secret keeper and lover.
5yrs down,forever to go.Please Pray for me my friends cus I adore him and with him is where I want to be.
HWA My Hope
#thankujesus#myGodisnotamanthatheshouldlie#mama3andreadytogoagain
Lol @ #mama3andreadytogoagain
Drake wanted to congratulate Riri on a recent achievement and he went all out!
The Billboard reads "Congratulations to Rihanna from Drake and everyone at Ovo."
Even Rihanna thought he was extra she shared and wrote..
Awww..These two seem made for each other! Get married already guys!
Aint Nothing stopping their love eh? Controversies raged and died down..They continue to forge ahead and flaunt their love..
Pokello Nare entrepreneur and former reality star is a force to be reckoned  with in African fashion.
Since competing in Big Brother Africa and going on to marry her fellow contestant Elikem,she's continued to soar in fashion and business.
Often times showing off her style looks the mum of two in a very rare move shared pictures and her and  her two sons Tristan and Nathan and they enjoyed their vacation in Tanzania,
More when you continue..